Dodge the attack!
Justice Guard is a more interactive series for people to enjoy. Terminator M870 is designed in a shotgun shape, with real-action release and safer bullets. Its easy-to-assemble structure makes it a perfect choice for your playful time. Step by step, you will have a satisfying building experience with exciting joy.
slidable fore-end and real-action trigger
simulation of a shotgun firing
100 rubber bands as bullets
5 shots around, 2 bullets a shot
no need for glue, 3 stars of building level
SKU: LQ501


It is not a plain wooden toy where functionality is limited to the imaginary shooting by means of yelling "Bang-bang!" It is a proper mechanical spring driven toy gun that has outstanding performance and technical specifications, including the most important – a huge load of safe and peaceful fun!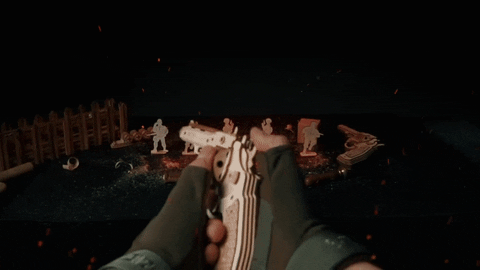 Great fun to assemble and to play with.
Quite simple and comprehensive assembly will not take much time. Spending 1-2 hours, you can equip your whole family with these new toys and have a grand family fun-battle or shooting match.
Shooting Tips:
1. Load the rubber band on the bullet hook and chamber hook. Then rotate the chamber to load another rubber band, totally up to 6 shots.
2. Cock the hammer.
3. Aim. Pull the trigger. Fire!
Safe Rubber Band Gun


Capacity: 6 rubber bands
Effective Range: 16 foot
Rubber Bands: 100
Action: Single Action
Assembly Time: 1-2 hours
Detailed instructions in English.
Follow the detailed, intuitive instructions with pictures that take you step by step to complete your new wooden puzzle. Clearly marked and labeled making your assembly enjoyable and fun.